Conveyor Belt is the transportation medium of belt conveyor system (usually referred to as belt conveyor for short). Belt conveyor system is one of many conveyor systems. The belt conveyor system consists of two or more pulleys (sometimes called rollers), with a closed-loop carrier medium—a conveyor belt—revolving around them. One or both of the pulleys have power to push the belt and the material on the belt forward. Powered pulleys are called active pulleys, and unpowered pulleys are called idlers.
Types of Conveyer Belt 
There are two main industrial classes of conveyors belt: Those in general material handling such as those moving boxes along inside a factory and bulk material handling such as those used to transport large volumes of resources and agricultural materials, such as grain, salt, coal, ore, sand, overburden and more.
Other Conveyor Belt Systems
Flat Belt Conveyors
Modular Belt Conveyors
Cleated Belt Conveyors
Curved Belt Conveyors
Plastic belt conveyor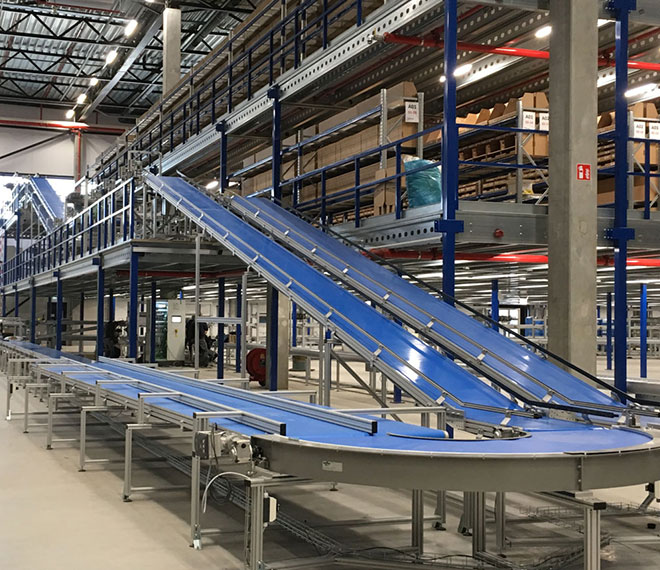 Structure of Conveyor Belts
Conveyers belt is composed of one or more layers of material. The belt usually has three layers: the top layer, the bottom layer and the bottom layer. The purpose of the skeleton is to provide linear strength and shape. The skeleton is usually a woven or metal fabric with warp and weft. Warp yarn refers to the longitudinal rope, and its resistance and elasticity determine the running characteristics of the conveyor belt. The weft yarn represents a complete set of transverse cables, allowing the belt's unique resistance to cuts, tears and impacts, and at the same time has a high degree of flexibility. The most common framework materials are steel, polyester, nylon, cotton and aramid (a high-temperature resistant, strong synthetic fiber, brand name Twaron or Kevlar). The cover is usually a belt designated for various rubber or plastic compounds.
When high-strength grades are required, steel conveyor belts are used. For example, the highest-strength conveyor belt installed is made of steel rope. The strength grade of this conveyor belt is 10,000 N/mm (57,000 lb/inch). Polyester, nylon and cotton are popular low-strength fabrics in the Chuquicamata mine in Chile. The application range of aramid is 630-3500 N/mm (3600-20,000 lbf/in). The advantages of using aramid are energy saving, life extension and productivity improvement.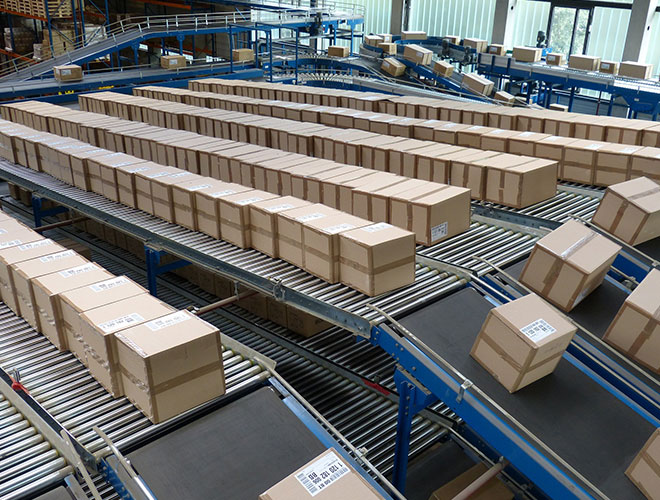 Application of Conveyor Belt Systems
Available in the convey of PVC and rubber materials
Material flowing over the belt may be weighed in transit using a belt weight
Available inthe transportation of loose materials
Belts with regularly spaced partitions, known as elevator belts, are used for transporting loose materials up steep inclines.
Available in self-unloading bulk freighters and in live bottom trucks
Belt conveyors are used for self-unloading bulk cargo ships and live bottom trucks.
Available in conveyor transport
Belt conveyer technology is also used for conveyor transportation, such as moving sidewalks or escalators, and on many manufacturing assembly lines.
Stores usually have conveyer at the checkout counter to move shopping items and may use checkout separators in the process. The ski resort also uses conveyor belts to send skiers up the mountain. Industrial and manufacturing belt conveyor applications include packaging handling, trough belt conveyors, garbage handling, bag handling, coding conveyors, and more. The integrated human machine interface (HMI) to operate the conveyor system is in the development stage and will prove to be an effective innovation.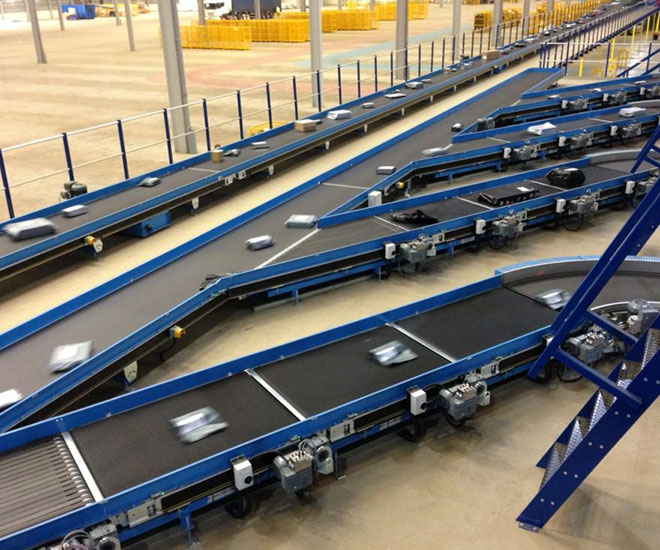 Advantages of Belt Conveyer Systems
Conveyer belt reduces manual labor.
Conveyer belts reduces accidents. Between pulleys, rollers, rollers and tensioners, the mechanical device has many moving parts…
Conveyor belts improve the safety and quality of products.