KENWEI Intelligent Automated Storage System for Food Industry
KENWEI intelligent storage system solution can help food enterprises to create an efficient and efficient warehouse management system, to achieve data visualization, process traceability, hierarchical refinement, real-time inventory, from the source to ensure food quality, with technology for food lock fresh.
Key Solutions of Food Industrry Storage System (Vertical Carousels & Smart ASRS Cabinets)
1. Batch management: Users can set the scope and severity of batch management according to the actual situation of the enterprise. For example, batch management of raw materials, semi-finished products and finished products can be set up, or batch management can be carried out only for raw materials and finished products.
2. First-in, first-out management: the system has a first-in, first-out, last-in, then-out business strategy, which can avoid staying in the warehouse for too long and deteriorating, reducing food waste.
3. Shelf life management: Users can set the shelf life range and reminder days of the goods according to the actual situation of the enterprise. If the shelf life of a product is calculated from the beginning of purchase, there is a period of 3 months, then you can set a 30-day warning in advance to ensure that the product can be sold within the shelf life.
4. Traceability management: The system adopts automatic identification technology, so that merchants can realize the traceability of food from "source" to "sales", improve the freshness of products, and the safety and security capabilities of operators.
5. Operation management: The system can guide the operation of warehouse personnel, realize standardized receipt, sorting, and shelf, shorten the operation time, reduce intermediate links, and significantly improve efficiency.
6. Inventory management: The system can ensure the real-time accuracy of inventory, which is conducive to the timely replenishment of managers or the holding of promotional activities to reduce the backlog of goods.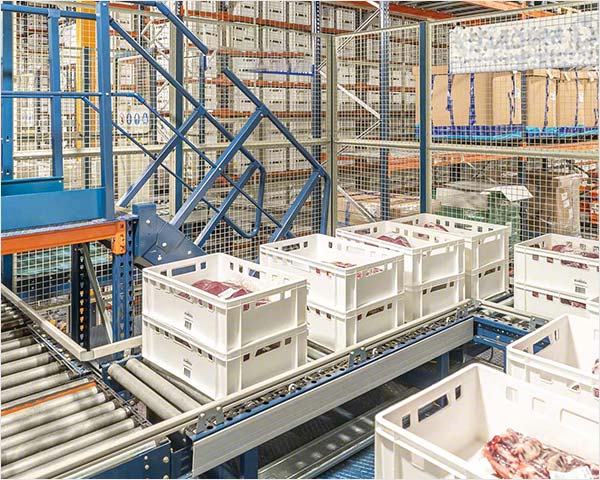 Our Vertical Carousel Systems Improve Food production and storage efficiency
Traditional manual warehouse inventory time-consuming and laborious, especially unfavorable to food enterprises, our intellgent storage caroursels and cabinets apply RFID tag technology, with customzied three-terminal (PC end, handheld terminal, mobile terminal) synchronous management system, can achieve synchronous, batch, non-contact efficient warehouse management.
Vertical Lift Module for Bottled Food Production (Alcohol Products)
Special storage carousel specially designed for bottled food such as alcoholic products. Vertical Lift Module has a built-in automatic retrieval and storage system controlled by RFID technology, and has a strong and stable structure to ensure the safety of fragile items. Whether used in food production areas or finished product storage warehouses, our Vertical Lift Modules make the most of the limited floor space within a building complex and ensure complete product traceability.
Pallet Lift Modules & Pan Carousels for Materials & Parts in Food Manufacturing
These versatile automated Vertical Carousels provide enormous storage capacity for the food processing industry's vast array of materials and parts, as well as improve workplace safety and productivity, and Optimized ergonomics for distribution center employees. Versatile storage bins and trays neatly and compactly store parts of all sizes and quantities for quick picking and precise inventory status control.
Smart Storage Tower Cabinets for Food Laboratory & Sample
These small vertical carousel cabinets are designed for food development departments and food laboratories to efficiently and safely store important food development materials and samples. Not only focusing on ergonomic working conditions, fast access times, space saving and flexibility, but also integrating special temperature-controlled storage systems.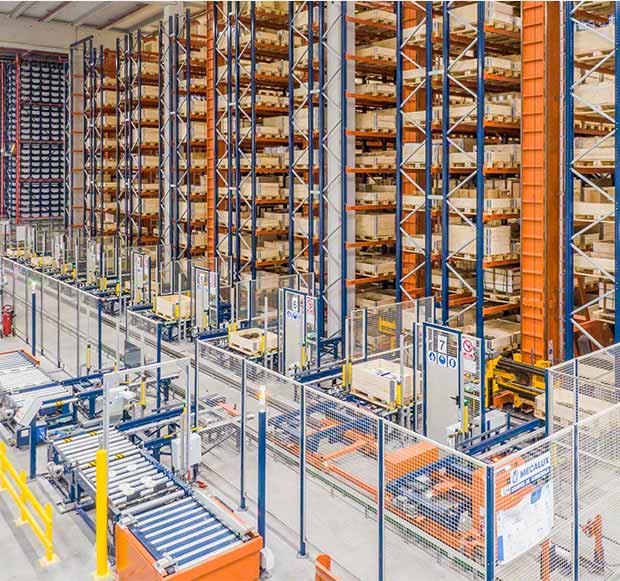 KENWEI automatic storage system for food manufacturing enterprises to bring efficient warehouse management, through the best material withdrawal management to prevent spoilage scrapping, save the cost of ingredients, through the introduction of intelligent storage system, step by step to improve the information management of food companies, for the further development of food companies to lay a solid foundation.