Automated Storage Carousels for Automotive Industry – Intelligent Auto Parts Storage 
In a highly regulated industry such as the automotive industry, attention to detail is critical. Productivity is the top priority. Use intelligent logistics solutions to upgrade smart warehouses, automate handling, storage and digital management of a wide range of raw materials, semi-finished parts, finished parts and auto dealership parts, and realize storage capacity improvement, warehouse management optimization, and construction of a full traceability system. Cost reduction and efficiency enhancement, management optimization.
In order to further improve the production efficiency of auto factories, auto dealers and auto service centers, it is necessary to build a parts distribution system that realizes timely delivery according to the acceptance, warehousing, sorting, and production planning of parts. KENWEI constantly creates new solutions by combining extensive experience accumulated in the field of automobile production with systematic technology.
Intelligent High Density Auto Parts Storage Systems
Solutions that give you the competitive advantage you need:
The organization and optimization of space and resources is one of the core aspects within the warehouse, especially in the automotive industry and spare parts:
Stores various auto parts handled by the automotive industry.
Immediate delivery of the largest number of orders in the shortest possible time, according to the requirements of the automotive industry to its suppliers.
Manage different types and sizes of auto parts.
Manage space optimization.
Optimize the time dedicated to the process.
Protect all parts from dust, dirt.
Intelligently automatically group orders and optimize which orders to prepare.
Manage warehouse resources.
Significant space and time savings, as well as higher productivity.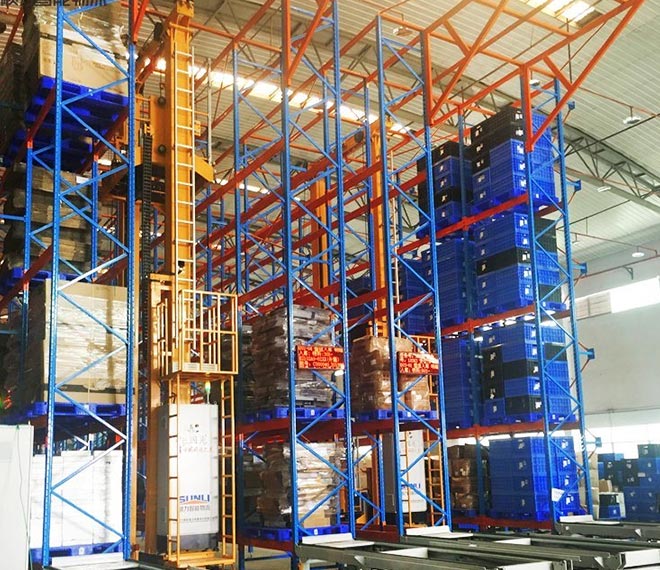 Automated Storage Carousels for Automotive Parts, Components, Goods
Provide you with automated warehouse management and storage equipment for different areas of automobile production and operation:
Vertical Lift Modules – Place auto parts in a ceiling-accessible vertical lift modular carousel for quick retrieval and access to the parts you need at the touch of a button. More space is created for the parts department and additional repair workshops, which are widely used in automobile production plants, sample showrooms for motor vehicle parts manufacturers, repair workshops in car service centers, etc.
Vertical Motorized Carousels – Store a large number of different small parts in neatly arranged bins on the system's multi-purpose carrier, operating the controls to bring various storage items to the access point for quick, safe and ergonomic search. The overall storage density is increased by making full use of floor-to-ceiling warehouse heights to provide maximum storage capacity in a minimum footprint.
Smart Tower Storage Cabinets – This is efficient order picking system for the small parts section. Each area is serviced by a computer-controlled conveyor system that allows batch unloading according to work orders, improving the utilization of individual component towers and overall unloading efficiency. The system will comprehensively improve the picking speed and accuracy of small automotive parts, providing a powerful and reliable intelligent warehouse to meet the increasing volume and workload.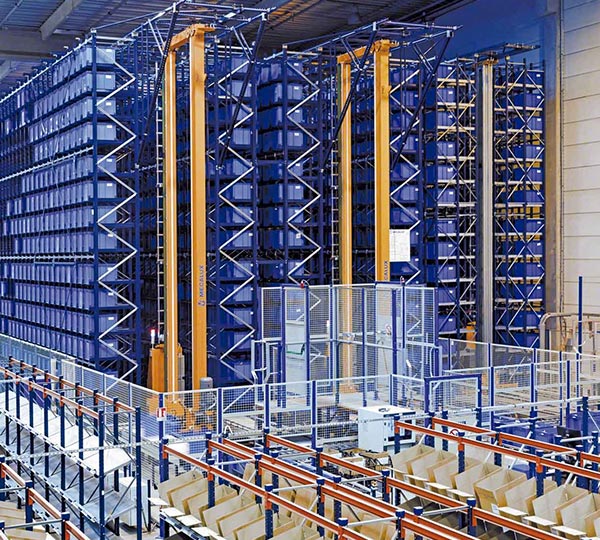 Smart Auto Parts Storage Carousels Saves Your Costs and Increases Productivity
Save costs and increase productivity for storage of various parts and accessories for your automotive industry:
At present, KENWEI has assisted many enterprises in the automotive industry to deploy warehousing automation solutions, build a fully digital and intelligent warehouse management system, and complete the full-link closed-loop efficient management from manufacturing to logistics:
In terms of inbound and outbound management, refined management ensures first-in, first-out, and warehouse locations are automatically allocated for inbound and outbound goods, increasing efficiency by 30% and increasing sorting accuracy by 15%.
In terms of warehouse management, it ensures the accuracy and timeliness of warehouse data, optimizes the utilization of on-site equipment resources, and improves customer service levels.
In material management, the entire process of material logistics can be tracked, reducing material search time by 30%.
In terms of inventory management, the time-sensitive alarm information greatly reduces the occurrence of expired materials and reduces the waste of resources by 10% for the enterprise.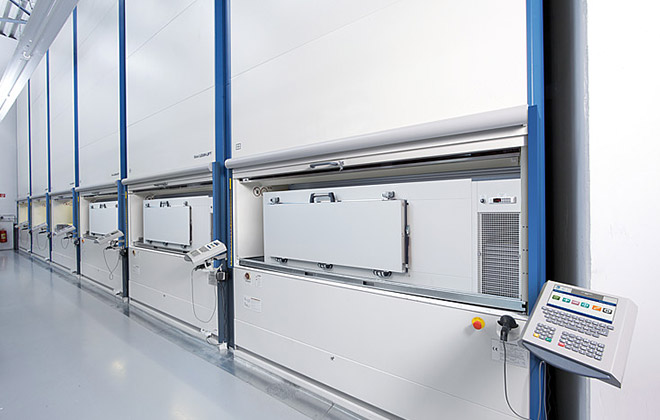 KENWEI's vertical carousel solutions play the role of digital infrastructure in the production and operation of the automobile and motor vehicle manufacturing industries, helping enterprises to achieve highly digital, flexible and intelligent warehouse management.