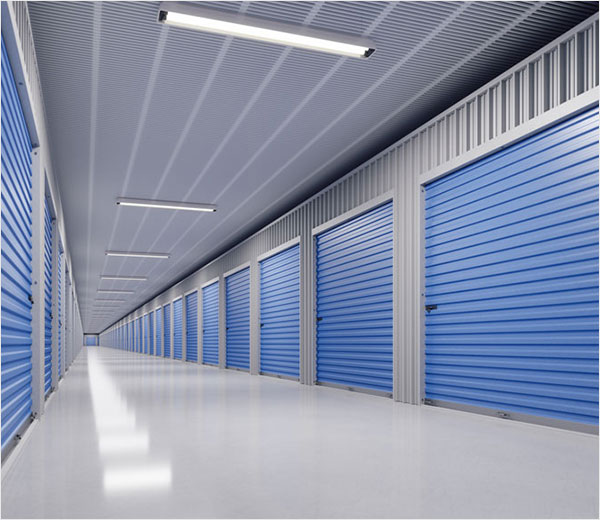 Climate-controlled storage
Climate-controlled storage units are one of the main features offered in our indoor storage facilities. While some outdoor or drive-up storage locations may offer climate-controlled units, they are most commonly found in our one-storey or multi-storey storage buildings. Because these units are located within the building, they are kept within a comfortable temperature range of between 65 and 85 degrees. Climate-controlled storage in self-storage facilities means that the temperature of a particular storage unit is controlled to stay within the temperature range to protect sensitive items from extreme heat or cold.
Advantages of climate-controlled storage
Temperature-controlled storage even in clean rooms
Simple handling
Short storage and retrieval times
All components are protected and stored by the specified cleanroom guidelines
Cost-effective and cost-saving
Maximum flexibility as there are no structural restrictions
Ideal for contamination-sensitive products
Cleanroom class 5 by DIN EN ISO 14644-1
Filtration class HEPA H14
Why should you get KenWei climate-controlled storage?
Keeping your items dry and safe, cost-effective storage at controlled temperatures, with air conditioning and ventilation in the system to maintain storage temperatures at a constant level; efficient, space-saving storage concepts in low-particle cleanrooms using tried-and-tested technology.
If you have items that you want to protect from weather and humidity, you should consider purchasing a climate-controlled storage unit. Non-climate rooms are ideal for storing items in basements, garages or sheds. However, items that are more sensitive and sensitive to humidity and weather should be stored in units with climate control. These rooms provide a consistent temperature throughout the year and protect your items from extreme temperatures and harmful humidity.
KenWei climate-controlled storage is ideal for companies in the chemical industry, the pharmaceutical industry and even mechanical engineering and motor manufacturing.