What is an Ibeam trolley?
Beam trolley is one of the earliest conveyors. They are very easy to plan, install, and use. Relying on them is the cheapest way to move products efficiently. Because of this versatility and the applications of the I-beam trolley include home workshop use, painting line use, and automobile assembly plant use. They are sometimes called monorail trolley track systems in factories.
KW's I-beam trolleys are used by many of the leading UK rental companies as well as numerous overseas customers. These beam trolley jigs not only lift heavy loads but also transport them easily along the length of the beam. Choose hand-pushed beam trolleys for steel I-beams with load-carrying capacities of 500, 2,000, and 4,000 pounds. I beam trolleys have self-calibrating frames and ball-bearing wheels that slide flat along the beam for efficient material handling.
KW I beam trolleys feature a welded heavy steel frame and powder-coated finish for maximum durability and protection. The beam trolley can be adjusted with spacer washers to fit the width of the beam for long-term use. The suspension plate can make the hook attachment of the crane simple. The I beam trolley can be used on straight or curved tracks.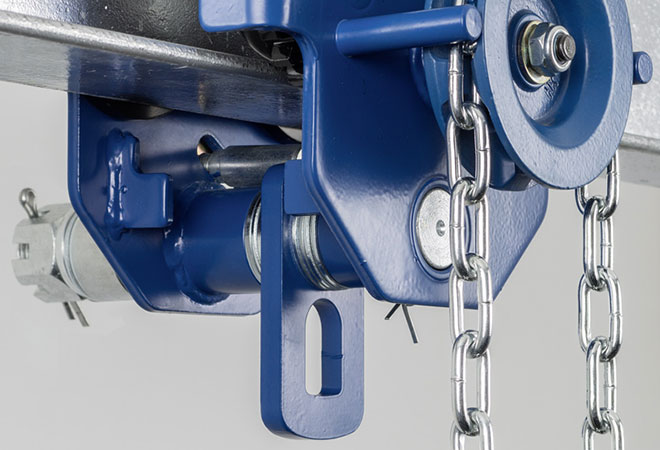 Advantages of KW I beam trolleys
Adjustable to fit standard or wide flanged I-beam trolley tracks
Gears are designed for mounting straight or tapered beam tracks
Suitable for straight or curved tracks
Durable powder coating
Pre-lubricated sealed bearings have a long service life and reduce maintenance
Available models
According to the weight of the product and the size of the I-beam, you can choose suitable for your needs of the I-beam trolley conveyor products:
The XT100 has a capacity of 500 lbs. (1/4 ton) and is suitable for use on 12″ and 14″ I-beams
The trolley model XT160 has a 1,000-pound capacity (1/2 ton) and is suitable for 14-inch and 16-inch I beams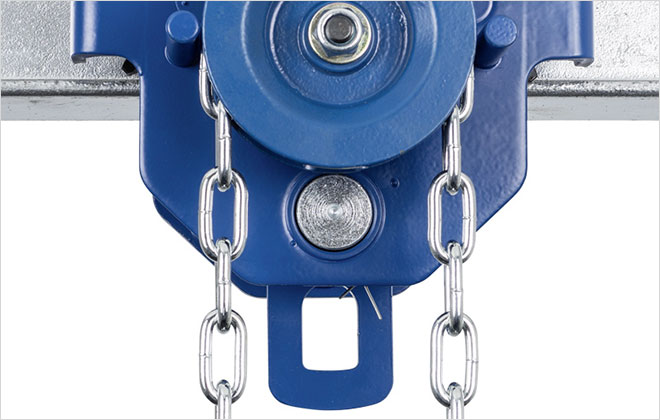 How to measure I-beam correctly
This is probably the most common mistake, the customer measures the flange of the beam and orders a matching beam trolley. This is not the best way to measure an I-beam (or any type of steel beam). I-beams and wide flanges are specified by the height of the beam, not the width above the flanges.