Automated Storage Carousels for Pharmaceutical Industry – Intelligent Medicines Storage System
KENWEI smart warehousing logistics management system is aimed at the specfics of the pharmaceutical industry and meets the intelligent storage management needs of pharmaceutical companies. It realizes the timely, efficient and controllable management of the pharmaceutical warehousing process, execution actions and information data through effective information means. The comprehensive management of warehouse, outbound, and in-warehouse operations improves the efficiency of warehousing and logistics control for pharmaceutical companies.
Automated Storage Carousels for Pharmaceutical Materials, Drugs, Medicines, Chemicals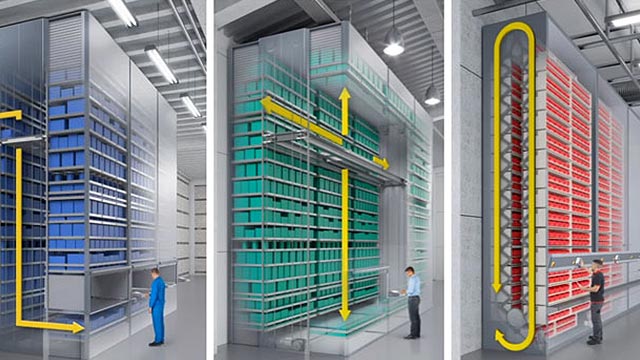 Our pharmaceutical storage & retrieve solutions for the medical industry make full use of the existing advantages of warehouses and combine the characteristics of medical material storage to successfully solve the problems of low warehouse utilization, low picking and transportation efficiency, and solidified operation processes, subverting the traditional medical warehousing operation mode. Our intelligent storage solutions including Vertical Motorized Carousels can be applied not only to the medical industry, but also to various e-commerce storage and retrieve scenarios, with big promotions and precise selection, helping warehousing incremental expansion, and realizing the intelligence, informationization, and automation of various processes.
Vertical Lift Module– Ideal for storing medical and pharmaceutical products, suitable for pharmaceutical production clean rooms, pharmaceutical distribution centers, and hospitals and pharmaceutical distributors. Not only can it save costs, optimize the floor space, and create high economic benefits, it can also save space for storage in a temperature-controlled environment.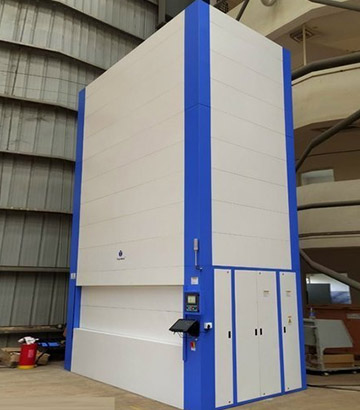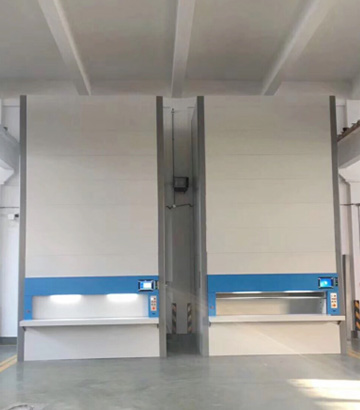 Vertical Carousels – Provides a space-saving, flexible and secure storage space for pharmaceutical manufacturers' medicines in the factory, especially reference samples. All these automated systems run in clusters based on the latest warehouse management software, enabling safe and reasonable storage and management of various types of medicines.
Independent Unit Carousels – Various materials required for clinical trials are centrally stored and managed in the Independent Unit Carousel system. Publications, medicines, laboratory consumables and medical instruments are sorted into individual stackable euro bins.
Smart Medicine Cabinets – Ideal for the chemical industry, pharmacies hospital, nursing center, drug dealer, and even for companies in mechanical engineering industry. Kenwei's automated medicine cabinets are modular in design with independent medicine storage, distribution and management systems.
Benefits of Using KenWei Vertical Carousels For Your Pharmaceutical Storage & Retrieve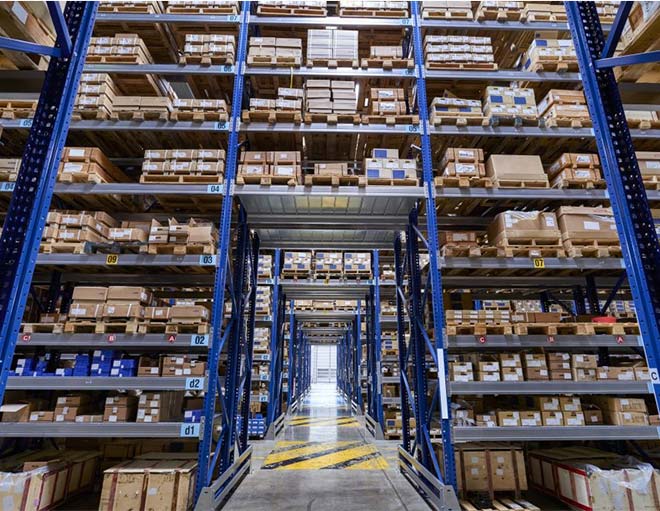 The main advantages of adopting intelligent logistics warehousing system in the pharmaceutical industry:
1.Improve space utilization. The storage capacity per unit area is 5-10 times that of ordinary warehouses. It is easy to implement the first-in, first-out principle, preventing the goods from being artificial, deteriorating, rusting or moldy, and preventing the goods from being damaged. Lost and damaged, it is very good for fireproof and moistureproof.
2. Automatic access uses mechanical and automatic equipment, which has fast operation and processing speed, improves labor productivity and reduces the labor intensity of operators.
3. Computer control can always store and manage various information accurately and accurately, and can reduce errors in the process of cargo processing and information processing.
4. The information system of the automated warehouse can be networked with the production information system of the enterprise to realize the automation of enterprise information management.
5. Due to the timely and accurate management of warehousing information, it is convenient for enterprise leaders to control the inventory situation at any time, and make timely adjustments to the enterprise planning according to production and market conditions, which improves the production capacity and decision-making ability.
The KENWEI ASRS storage system for for Pharmaceutical Industry effectively solves a series of problems such as drug product management, storage space management, shelf life management, traceability management, report management, and warehouse management.