High-Quality & Cost-Effective SMT Reel Storage – SMD Smart Light Response Storage Carts
KenWei provides high-quality and cost-effective SMT Reel Storage (SMD Smart Cart & SMD Light Response Storage) to provide professional and intelligent warehousing batching solutions for the SMT industry. Our SMD Light Response Storage Solutions realizes fast and convenient assembly and disassembly capabilities through the modularization of shelves, material storage locations, and lighting guidance equipment, and flexibly adapts to various SMT electronic tray specifications.
What is SMT Reel Storage?
SMT Reel Storage is an intelligent rack system, which includes: racks, input devices, controllers and writing devices. SMD Smart Carts through data docking with the storage system, optimize the preparation process, and are transformed by manual visual picking For electronic label lighting guidance selection, multi-work order and multi-color guidance can be implemented at the same time, and storage and retrieval strategies can be implemented according to customer requirements. This improves the efficiency and quality of material preparation, reduces the difficulty and dependence on employees, and realizes material management and material preparation process intelligence change.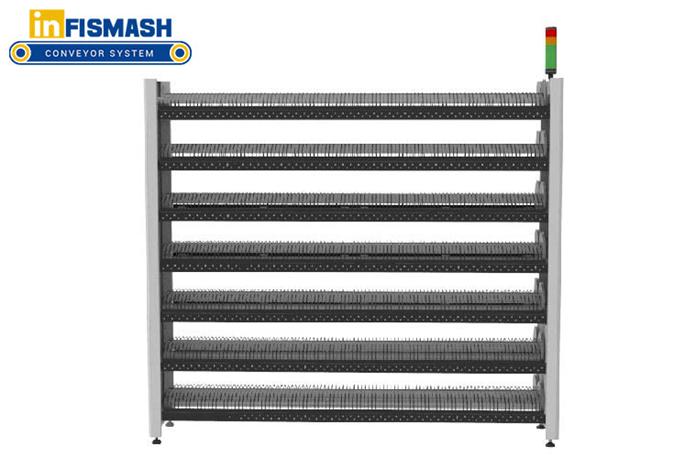 Ken Wei SMT Reel Storage Specifications & Features
The SMT reel storage box provided by KenWei can improve the efficiency of storage and retrieval, reduce labor and material costs, prevent material placement errors and stealing, save material storage records, and improve management efficiency.
High-end electronic components
Special tray storage kit
Industrial aluminum alloy material
Reliable and fast industrial communication connection technology
Seamless connection with WMS, ERP, MES systems
Controller, light tower connector, material rack light tower, intelligent light guide module
Industrial Ethernet controller realizes communication with RT-WMS for SMT, and stores the position and lights up to guide
1cm diameter indicator light, 2cm spacing, corresponding to each storage location
Two modes of dynamic location, random storage of materials and system recommended location
Work order issuance, lighting guides quick picking of materials
Real-time tracking of material storage status
Seamless connection with WMS, ERP, MES systems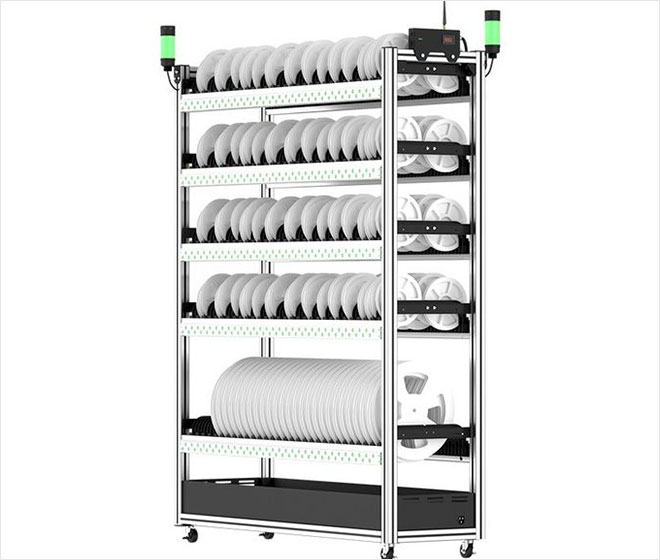 Ken Wei SMT Reel Storage Advantages
Industrial Aluminum Alloy Material – The characteristics of aluminum alloy material maintain the beautiful and concise characteristics of the SMT Light Responsive Storage Box, while achieving a good balance between texture and weight.
High-end Electronic Components – All electronic components of our SMT Reel Storage Carts are made of high-quality original imported materials to ensure low-consumption, long-lasting, stable and reliable operation of each smart device module.
Modular Structure – Through the modularization of the shelves, the modularization of the material storage location, and the modularization of the lighting guide equipment, rapid and convenient assembly and disassembly capabilities are realized.
Industrial communication connection technology – the application of industrial-grade quick connector, build a stable bridge for the communication between various internal intelligent modules, while effectively avoiding external impacts.
Time & Cost Saving – Reduce the time to find materials, and increase the efficiency of material distribution by more than 45%. The floor space is saved by 50%, and each shelf occupies an area of 0.85m².