Horizontal Carousel Module (HCM)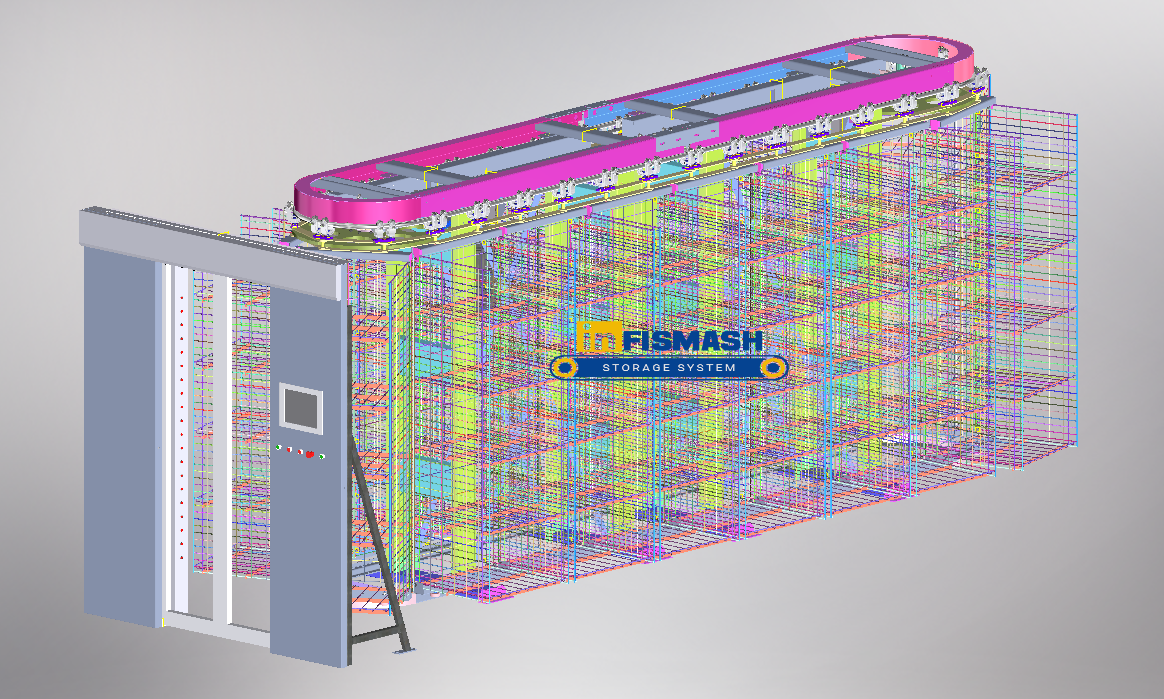 Advantages of the Horizontal Carousel Module (HCM):
Reliability and compact design
From development, and manufacturing, to customer service, the horizontal carousel has a compact structure, reliability, low maintenance requirements, and nearly 99% availability, ensuring stable and long-term operational safety.
Picking performance
The horizontal carousel can automatically process complex orders in the shortest time, and an operator handles 200-400 positions per hour on average per station.
Efficient
Adhering to the principle of "goods to people", the delivery of required goods to operators is fast, direct and reliable. There is no need for personnel to run back and forth, which greatly reduces the labor intensity of operators.
Flexible
Goods of different sizes can be stored, and the bin partitions can be placed according to the height of the goods.
save space
Store goods compactly in limited space and improve warehouse space utilization.
Components & properties of the Horizontal Carousel Module
Carrier design with 38 mm spacing
Small pitches of 38 mm and twice the number of shelf hook options are the secret to HCM's success. Rack spacing combined with standard boxes increases warehouse capacity.
Shelf
Since the shelves rotate 180 degrees, they can be used in many different ways, significantly improving item handling. A 14mm front lip on each shelf prevents stored goods from slipping. They are optimally fixed in horizontal and forward positions.
Mont shelves
——lean forward
——horizontal
——lean back

The strong strength of the rack helps reduce rack deflection under higher concentrated loads.
Shelf locks are optional. It minimizes the vibration noise of empty shelves as they are connected to the brackets at the crossbars. Another plus! Safety and installation availability is increased since autonomous disengagement is not a problem.
Every Horizontal Carousel is configured to meet your needs
Technical data of the Horizontal Carousel Module
| | |
| --- | --- |
| Carousel length | 5,900 mm to 46,700 mm |
| Number of carriers | Dependent on the carrier width (CW): CW 622 mm: 16 to 120 carriers | CW 825 mm: 14 to 100 carriers | CW 960 mm: 12 to 90 carriers |
| Carrier width | 622 mm, 825 mm, 960 mm |
| Carrier depth | 460 mm, 560 mm, 610 mm |
| Carrier height | 1,854 mm to 3,658 mm |
| Carrier payload | 450 kg, 680 kg and 900 kg |