I-Beam Monorail Trolley Conveyors – Overhead I-Beam Conveyor Manufacturer
KWCONVEYORS is a professional conveyor manufacturer focus on improving productivity and efficiency for manufacturing products in various industries and warehousing and distribution centers around the world. Due to its unique design and excellent characteristics, the overhead I-Beam conveyor can offer elevated efficiency to production lines. I-BEAM trolley systems have been proven to supply the cheapest "cost per lb. of capacity" of overhead conveyors. We are capable of producing I-Beam monorail trolley conveyors with improved components for inexpensive conveying in an array of applications. Due to our expertise in this field, our high-level workers and reliable engineers provide high-quality I-Beam conveyors manufactured according to customer requirements. In addition, we ensure that the quality inspection is completed with excellent finishing and none defects at the customer's premises on time.
Why Choose KW I-Beam Monorail Conveyors?
A wide selection of trolley assemblies and carrier attachments or components for excellent support.
Reasonable price and durable welded structure that suitable for long-term use.
Our conveyors suits a variety of applications and can meet different requirements.
The track is flexible to turn and avoid collision with obstacles, make full use of overhead space.
We holds expertise in offering the best quality I-Beam conveyor with materials from trusted sources.
Features of the I-Beam Monorail Conveyor:
Obtainable in X348, X458, and X678 conveyor track heights
Durable forged chain and trolleys
Components are often interchangeable with many other manufacturers
Long service life
Drop forged, the rivetless chain is extremely flexible and needs no tools for setup
Open track and chain design, all components are uncovered and visual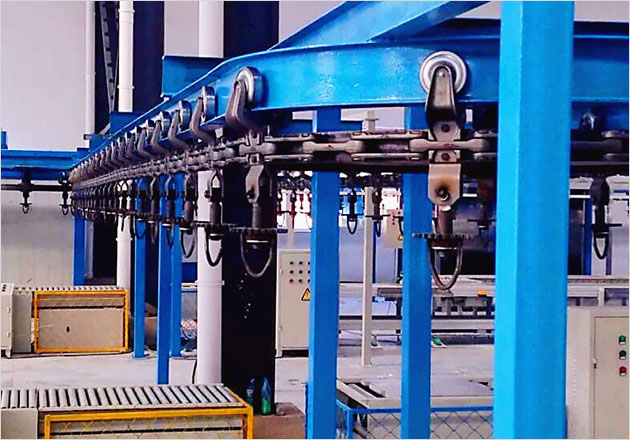 The Main Components of the I-BEAM Conveyors: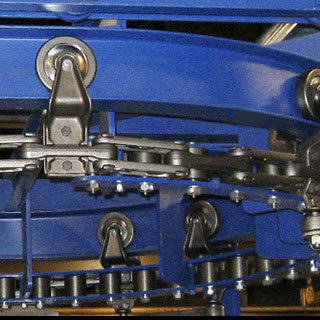 I-Beam Monorail Trolley Conveyor trolley and chain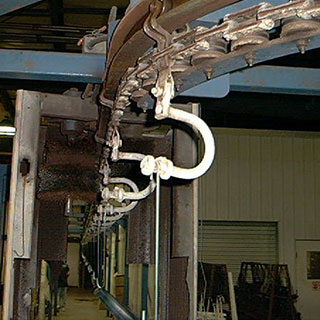 I-BEAM overhead conveyor driving force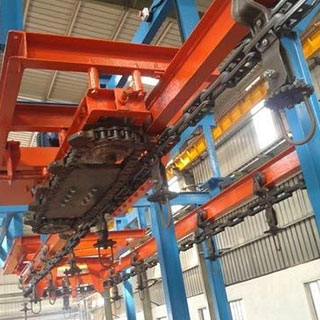 I-BEAM overhead conveyor vertical track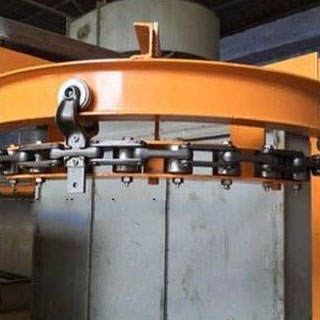 I-BEAM overhead conveyor Turning wheel
Additional KW Conveyors Components:
Wheel turns from 18" to 30" radius
Roller turns of 18" to 60" radius
In-line drives or sprocket turn drives able to pull a large number of ft of chain with variable speeds.
A complete type of I-Beam trolley assemblies and attachments could be selected to satisfy your particular application needs.
Common Applications of I-Beam Monorail Overhead Conveyors:
Assembly Lines: I-Beam Monorail Overhead Conveyor's high capacities and great durability allow it to be probably the most generally used conveyors for industrial set up lines. Equip it with carriers that present loads in an ergonomic height for convenient use of the sides from the work-in-progress. Adjust the variable speed controls to maneuver parts in a speed that's appropriate for the rate of production. Add optional "indexing" controls if you want to slowly move the conveyor line a pre-set distance between stops.
Paint & Finishing Lines: Automate the transport of parts in a number of finishing processes where manual handling could be too harmful for workers or unhealthy for the merchandise. Use corrosion- as well as heat-resistant I-beam conveyor to maneuver products through chemical washes and curing ovens. The overhead conveyor can Incorporate declines and inclines for effective dip lines and it is beneficial in spray booths where the sides from the method is accessible. Other applications, including accumulation and storage of labor-in-progress, are possible.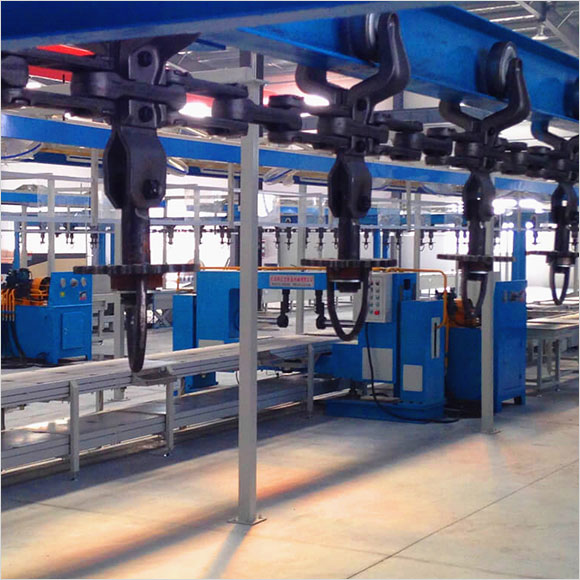 Typical KW I-BEAM Conveyor Applications:
KW's 348", 458" and 678" I-Beam monorail conveyors are among probably the most generally used overhead conveyors in the market.
Paint line conveyor/paint line conveyor systems
Online storage product
Work in progress
Automotive Assembly lines
Transporting whole livestock
Electrophoresis lines
Spray line
Powder coating line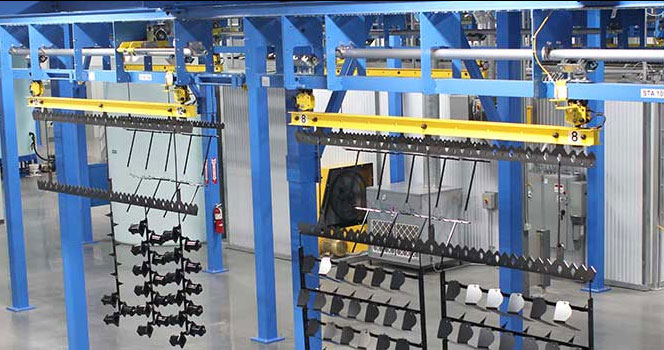 What is I-Beam Conveyor?
I-Beam conveyor is an overhead style of conveyor which allows minimum or no floor area and can free up floor space. All steel structures allow high load capacity systems. Because of the simplicity of I-Beam, the system is very robust, also with high reliability and small maintenance. I-Beam conveyors can be manufactured to different specifications and used for different purposes. Common I-Beam conveyor products including X-348, X458, and more.
How Does I-Beam Conveyor Work?
I-Beam trolleys connected by a forged rivetless chain ride on an I-Beam Monorail Overhead Conveyor. Each trolley has an attachment point from which a load carrier can be suspended. A variable speed drive unit grabs and moves the chain and thus the trolleys connected to it; suspended loads move synchronously, stopping and starting together and moving at the same speed. I-Beam Monorail Overhead Conveyor comes in four-track sizes, each with a different load capacity. XT348 track has a 265 pound capacity per trolley, and XT458 track has an impressive 550-pound capacity, and the XT678 track has an impressive 1100 pound capacity. A load bar hung from two trolleys offers twice the capacity of a single trolley. Suspend monorail track from floor-mounted support beams or ceiling attachments. Some systems may require a combination of the two, X348, X458, and X678.