Vertical Motorized Carousels for vertical carousel storage of products or goods, make full use of overhead space, used for vertical carousel storage of various brands and styles of materials. These turntables can save you up to 60% of the floor space compared to traditional static storage.
Operator productivity can be improved by up to two-thirds by eliminating the old walk, search, stock, store "order picking" method. These automatic vertical carousel storage take items to the picker for order picking by the shortest possible route and provide a well-lit work area to reduce worker fatigue and errors. You will enjoy extra security as items will not be seen inside the conveyor belt. You will no longer have to climb, stretch, or bend to retrieve items. Vertical racking allows easy delivery of items to the counter on the conveyor belt according to service requirements, providing one of the most efficient and efficient vertical carousel storage and retrieval methods on the market today.
Advantages of Vertical Motorized Carousels
Vertical Carousel Module can save up to 60% of valuable ground space taken up by traditional storage solutions. These devices also minimize reliance on forklifts and ladders, and provide a more ergonomic workplace and better inventory management, with the following major advantages
Increase available storage space
Kenwei can increase your available storage capacity by up to 60% by increasing vertical carousel storage density and utilizing previously inaccessible vertical space. The increased density is achieved through a series of interchangeable bulkheads and removable intermediate racks, allowing you to easily reconfigure the interior of the turntable for a variety of SKUs. In addition, all vertical carousel storage operates on the product-to-person principle, which ensures that the operator is no longer concerned with search and retrieval functions, but allows the vertical turntable to retrieve items regardless of their position.
Fast and effective retrieval time
The automated Vertical Motorized Carousels of Kenwei machines improve the efficiency of order processing through a combination of fast retrieval time and improved pick accuracy. Kenwei Automated Vertical Storage Carousels l can be integrated with order processing software that can not only track your inventory but also process the bill of lading to provide fast, reliable, and worry-free retrieval.
Improve safety and health
Implementation of the product-to-person principle eliminates wasteful and harmful steps in inventory and retrieval of parts. Kenwei's vertical carousel ensures that the operator works at an ergonomically acceptable height. Reducing unnecessary bending, walking, and other hazardous retrieval techniques (such as the use of ladders and cherry pickers) can improve safety and health in the workplace.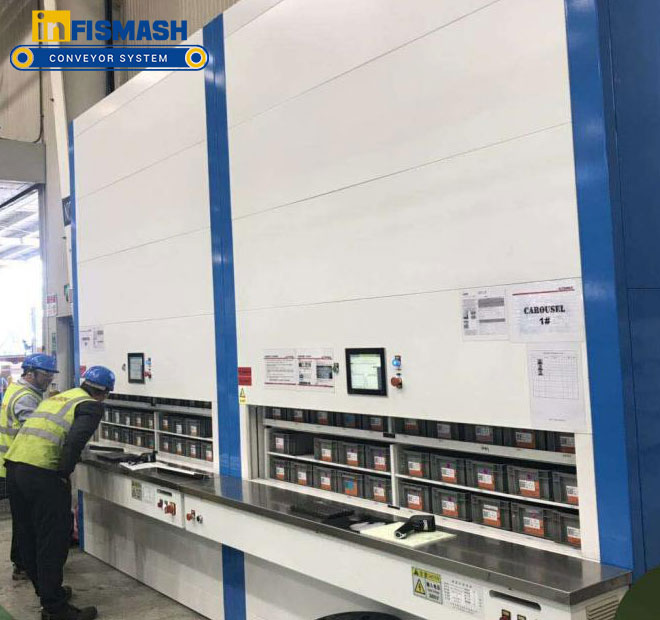 Vertical Motorized Carousels Structure Principle
The main principle of the product is mechanical transmission, and the bucket is the storage unit and the addressing unit. The best path is selected intelligently, and the stored items are transferred to the operator at the fastest speed.
Especially in the production area of the workshop, compared with other common storage shelves, the advantages of this product are very obvious. On the basis of increasing to 60% storage space, accurate positioning, using a shorter time, can meet a variety of medical drugs & consumables, equipment parts, production tools, CNC cutting tools and other products with high delivery rate of storage and storage needs.
Industry Solutions
Electric vertical carousel storage can provide excellent storage solutions for different industries. How these roasting storage systems can create better workflows by optimizing spatial staffing solutions.
Vertical Parts Carousel Economical solutions for many different applications
Automatic vertical carousel storage can handle small parts, handbags, tires, coils, spools, etc
Compared with traditional storage methods, it can save up to 60% of the floor space.
Each rotary has a total load-bearing capacity of up to 30,000 pounds
Available in custom sizes and applications.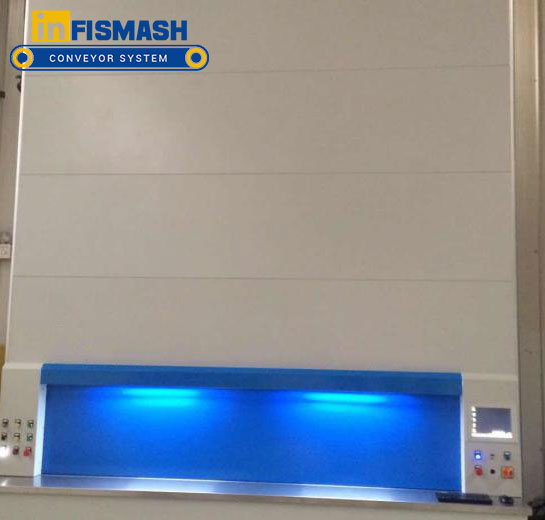 Kenwei offers a variety of electric vertical carousel storage solutions designed to handle everything from small parts in handbags to tyres, industrial rolled goods to spools, and almost anything in between, and can be customized in a variety of heights and widths.