KENWEI Intelligent Storage System for Mechanical Engineering
We provide dedicated intelligent automated storage solutions for the field of mechanical engineering to support high-density storage and efficient transportation on production sites. We integrate automated three-dimensional lifting modules, intelligent veritcal carousels, intelligent RIFD storage cabinets, automated document sorting cabinets and related hardware and software equipment into the mechanical manufacturing production process, and closely cooperate with peripheral systems to achieve auxiliary solutions for production and manufacturing. We therefore recommend production process matching systems in cooperation with the customer's higher-level systems, e.g. not only for the storage of mechanical parts and products, but also for the storage of work in process and the storage of preset parts.
Benefits of Using ASRS Vertical Carousel Storage System in Mechanical Engineering Industry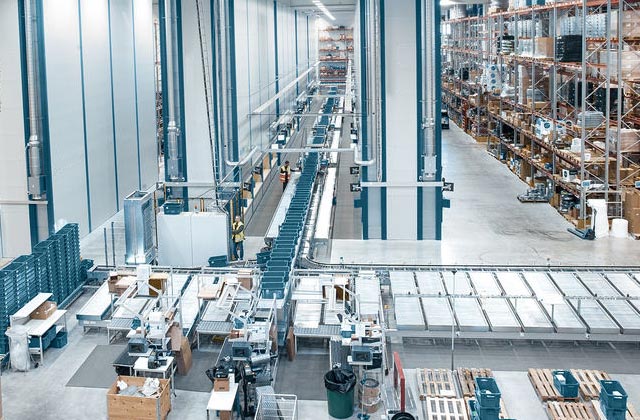 With a broad product portfolio and numerous applications, KENWEI is a proven in-house intelligent ASRS partner for the mechanical engineering industry. This is the advantage of our solution:
The design of every ASRS equipment for Mechanical insudtry is more reasonable, lower cost, faster efficiency, more environmentally friendly;
Simple, flexible and excellent automated storage and retrieval technology;
There are many specifications, and a wider range of application scenarios can be used to meet different needs;
Maximize space savings to increase storage capacity, and store more items in limited space;
Different standard rotary discs use different bins to store different items;
a variety of safe design to make the equipment operation more stable, more reliable, more secure;
High-speed operation, quickly reach the entrance and exit of the warehouse, and further equalize work efficiency;
made of high-quality materials, to ensure that in any environment is durable and easy to maintain.
Machinery manufacturing Industry Industry Solutions – KENWEI Intelligent Storage System for Mechanic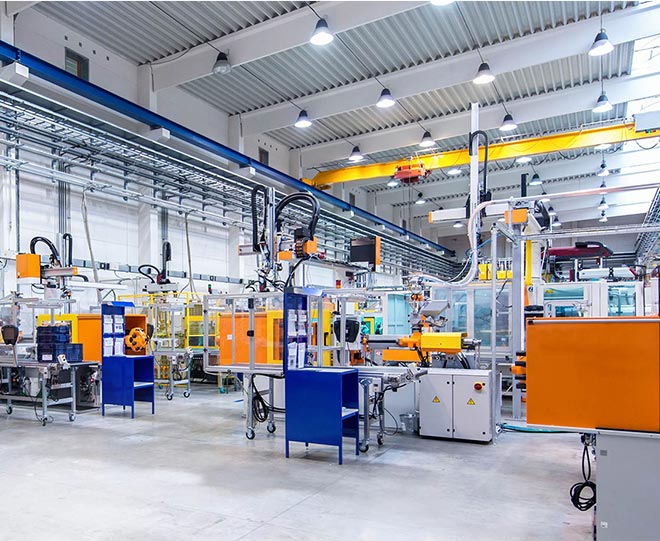 KENWEI offers ASRS equipment setups for all products and applications in the electronics industry, including smart tool cabinets and smart personnel file cabinets. Whatever the load, height or size, we'll find the right solution for your needs.
Vertical Lift Module (Shelf Carousels, Pallet Lift Modules)
According to the application scenario and the characteristics of the stored items, the products are designed according to the most suitable sizes and managed through a professional material information system. Suitable for the storage and picking of molds, tools, raw materials, heavy-duty accessories, widely used in auxiliary production.
Vertical Motorized Carousels
In the manufacturing process, raw materials, semi-finished products, finished products need to be stored and transported efficiently, especially for the storage and transportation of raw materials and semi-finished auxiliary materials with "whole deposit and zero extraction", our Vertical Motorized Carousels is your best choice; Through the effective cooperation between the WMS system and the production management system MES and other management systems, the supply of materials in the production process is realized and the realization of intelligent manufacturing is promoted.
Smart Vertical Carousel Filing Cabinets
Storage of files and files through standard folders and file boxes; Under the management of the WMS system, the inbound and outbound operations are carried out by scanning the code, and the management and operation of the files can be realized on the mobile phone and PC side, so as to realize the effective management of file files.
Intelligent storage systems such as KENWEI vertical carousels are the best choice for heavy-duty material storage in mechanical engineering production. In the production process, vertical lifting modules provide solutions for large loads and high speeds; automated vertical carousels provide Automatic Storage and Retrieval System for parts and components. Under the management of the WMS system, our ASRS soultions for Mechanical Industry cooperate closely with the production system and the management system to realize the effective management of the invoicing of manufacturing enterprises, not only for the storage of mechanical materials itself, but also extends to the management of procurement, sales and other materials to help realize the digital factory.