KenWei Vertical Carousel – Ideal Storage System To Benefits Your Work Efficiency
Based on the operation of the paternoster, the KenWei vertical storage system is an automated vertical carousel that provides fast and accurate access to stored goods, to optimize spaces and improve picking and storage operations. Our Vertical Carousels systems are particularly suitable for frequently accessed products, as it makes the trays available to the access opening via the shortest possible path. The design of the Vertical Carousel offers maximum storage space in minimal space. The design efficiently facilitates work processes and also significantly increases productivity. Our vertical carousel storage system offer multiple benefits to manufacturer or distribution companies.
What Is Vertical Carousel?
Vertical Carousel (VC) is a automated stereoscopic storage equipment that makes effective use of floor space. Use a pallet as a storage unit, the pallet will reach the access port automatically. It is mainly used for multivariate inventory management and small batch of small and medium-sized materials that can contact the upper management system, to perform warehouse materials information management. Compared to fixed shelves, the installation area can be significantly reduced and mass storage is realized. Since warehousing and delivery work can be centrally managed, workers do not have to walk around to search, and the work height is always constant, which greatly contributes to labor saving.
How Does Vertical Carousel Work?
Vertical Carousel uses the hopper as the storage unit, and the hopper is driven to circulate and rotate through a chain drive. When the container is running, the system adopts an optimal algorithm to automatically select the shortest path, so that the material can reach the operator quickly. It is very suitable to be placed near the production area, used to store product spare parts, production tools and CNC knives, etc.
Benefits of Using KenWei Vertical Carousels
Outstanding storage capacity, space efficiency, and workability compared to shelf storage
Optimization of space and working times
Possibility of accessing and consulting the warehouse remotely
Equipped with various sensors, safe and secure
Easy picking by anyone
Protects stored items from shutters and dust
Monitor the equipment in real time
Optimize reasonable unit automatically for product storage.
The authority of the operation protects the material against unauthorized access and provides greater security
Various variations such as stainless steel type and fingerprint verification type
Full responsibility after-maintenance service
Application of KenWei Vertical Carousels
KenWei vertical storage carousel is a fully enclosed, intelligent high-density storage system that has been widely used in aviation, aerospace, military, machinery, electronics, tobacco, wine, and other enterprises and institutions. The system is applicable for the storage of standard parts, aviation equipment, electronic components, knives, tools, molds and other materials.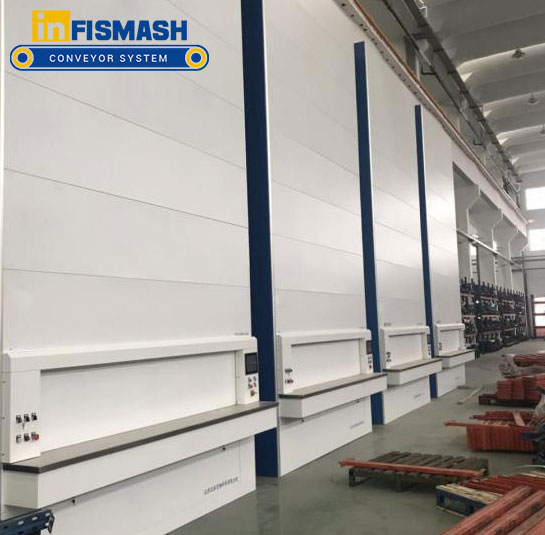 Applications of Vertical carousel
Vertical Garment Storage Carousels
Parcel delivery locker
Evidence a locker
Weapon storage
Hospital Bed Storage
Snowmobile Storage
Golf Cart Storage…
Advantages of Vertical Carousel
Increase the speed and accuracy of the picking operation, automatically retrieve items and bring the operator at the touch of a button
Avoid the safety issues of using forklifts and ladders
Ergonomic design is adopted to reduce the injuries caused by touching, bending and twisting when retrieving or carrying heavy objects.
All inventory is placed centrally, and the optional integrated software allows the inventory management process to be significantly improved
Through vertical storage, up to 80% of the space can be reclaimed to achieve:
Your storage space is greatly reduced
Significant improvement in the ability to store more in less space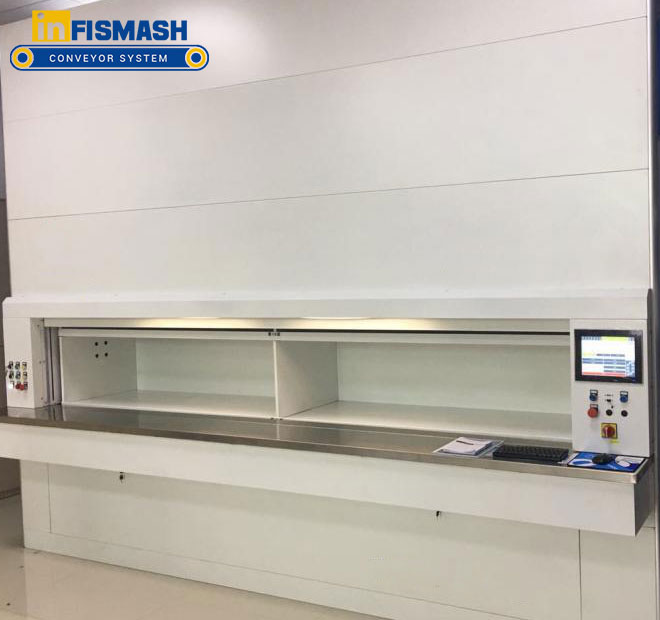 KenWei Vertical Carousel System Options
KenWei has been committed to the development and production of a variety of vertical storage carousels for many years to meet the special requirements of warehouse storage in different industries. Therefore, we provide custom design and OEM service of the vertical carousel solution for you according to your needs to achieve the optimization of cost and benefit.
KenWei Vertical Carousel can be easily installed as a automated vertical storage system, freestanding or integrated into a multi-storey building up to a height of ten meters with more than one access opening. Each Vertical Carousel can be used as a standalone solution or connected to a networked system, thus ensuring supreme efficiency, flexibility and individuality.