The commonly used equipment for paint surface treatment is a spray cleaning machine. Its cleaning principle is to complete degreasing, phosphating, passivation, cleaning, and other processes through spraying mechanical force and chemical action.
Industrial Pre-Treatment Washers can be used to clean and prepare substrates before powder and liquid coatings, electrical coatings, and electrophoretic coatings. Industrial washers should also be used after or before the machining or development of parts. Depending on your specific process, parts that require a high degree of corrosion resistance (for example, car exterior parts, aluminum wheels, home appliances, and business furniture) usually require multiple cleaning stages.
The number of stages and design of Industrial Washers depend on the complexity of the parts and the surface treatment specifications. A typical multi-stage washing machine includes a chemical cleaning stage, followed by a water and seal wash stage. Complex multi-stage scrubbers can also include a phosphate stage, other rinsing stages, and a reverse osmosis or surfactant final rinsing stage.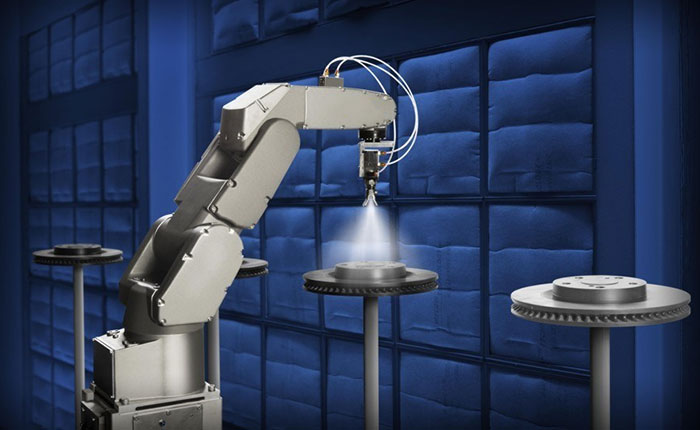 Product Characteristics and Technology
The typical process ofthe spray-type combined cleaning machine is degreasing, cleaning point spray, surface conditioning, phosphating, passivation, spray washing, and pure washing.
The structure of the pretreatment production line
The spray pipes of each process of the pretreatment production line are arranged in the tunnel and sprayed by the pumps of each tank. There are doors and holes between each process to prevent liquid from flowing. The heating form of each heating tank is inside and outside of the heating tank. The internal heater has pipes, serpentine pipes, corrugated plates, etc., and the external heater has pipes, plate heaters, etc. The heating medium includes hot water, steam, Heat transfer oil, etc., the oil removal system and the slag removal system are respectively installed in the degreasing and phosphating process. To prevent the steam from overflowing at the top of the tunnel and the entrance of each heating zone, an exhaust fan is installed on the top of the tunnel.
Spray and wash applications
Electrophoresis line
Spraying line
Paint line