A series of boxes or pallets are connected together to form a continuous chain, mounted on an elongated oval track, called a carousel. They are usually part of the Automatic Storage and Retrieval System (ASRS).
Although mostly horizontal, they are built vertically in areas lacking space.
The carousel rotates until it brings a suitable box, pallet, or another carrier to the operator. Once the carousel stops, its operator can pick the desired products from the shelves.
Vertical conveyor belts can effectively deliver products to operators, thereby providing a low-floor space for storing, protecting, and retrieving anything.
The main component of a vertical carousel is a chain drive, which revolves around a vertical track (like a Ferris wheel). The transport tool is fixed at the position of the chain transmission device, which circulates forward or backward according to the instructions, and delivers the stored items to the operator at an ergonomic level.
The carousel storage system is a dynamic solution that uses vertical rotating shelves to bring the stored items to the system operator. …The carousel storage system supports automatic placement and picking operations, making storage and retrieval tasks safer-in the warehouse Work accidents are a thing of the past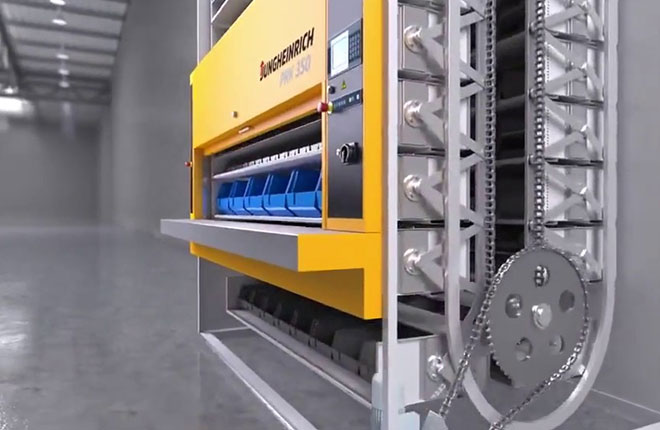 Applications of Vertical carousel
Vertical Garment Storage Carousels
Parcel delivery locker
Evidence a locker
Weapon storage
Hospital Bed Storage
Snowmobile Storage
Golf Cart Storage…
Advantages of Vertical Carousel
Increase the speed and accuracy of the picking operation, automatically retrieve items and bring the operator at the touch of a button
Avoid the safety issues of using forklifts and ladders
Ergonomic design is adopted to reduce the injuries caused by touching, bending and twisting when retrieving or carrying heavy objects.
All inventory is placed centrally, and the optional integrated software allows the inventory management process to be significantly improved
Through vertical storage, up to 80% of the space can be reclaimed to achieve:
Your storage space is greatly reduced
Significant improvement in the ability to store more in less space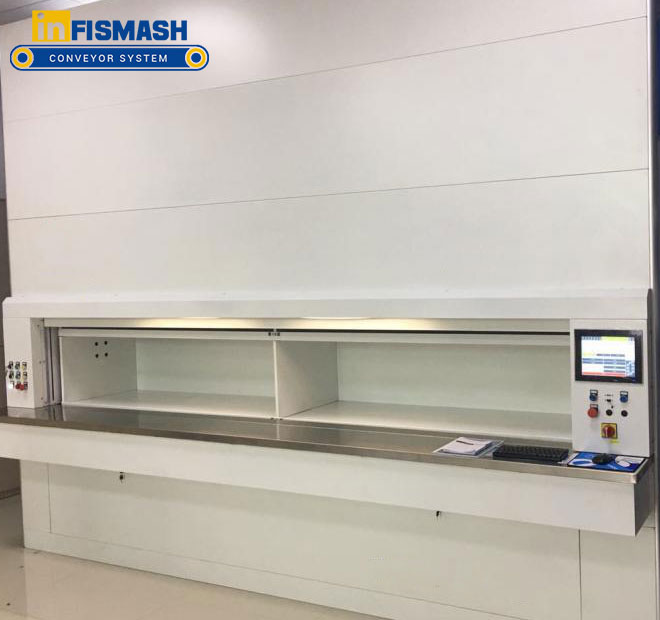 A unique and eye-catching feature of the vertical carousel is that it utilizes unused overhead space and stores items (up to 30 feet) by stacking them vertically. The standard shelf stacks items vertically within reach, and then stacks them horizontally, occupying a lot of floor space. Vertical storage not only saves a lot of space but also saves employees' time and effort to locate items because the items are delivered directly to the operator.
Another advantage is that no ladders and forklifts are needed to retrieve things. According to the Bureau of Labor Statistics, in 2015, ladder-related accidents caused more than 150 worker deaths and more than 20,000 non-fatal injuries (68% of ladder fall injuries resulted in an average loss of 24 working days ).
Other Carousel conveyors
Print Cylinder Carousel conveyor
Roll Carousel conveyor
Spool Carousel conveyor
Tire Carousel conveyor
Tray Carousel conveyor