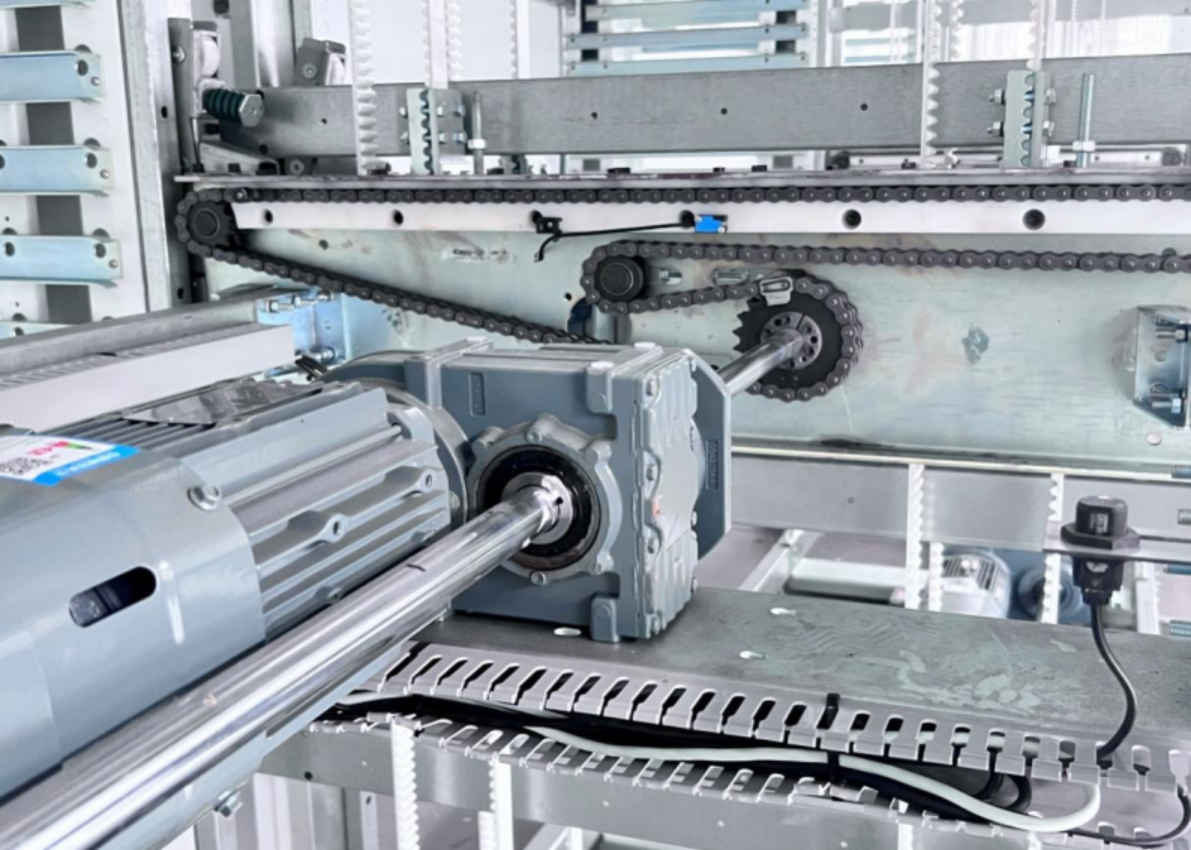 High-speed-drives
High speed lifting drives fast results
The Infismash Lean-Lift is additionally on hand in a high-speed version. The vertical velocity of travel, for instance for containers with a load capability of up to 500 kg / 1,104 lbs, is up to 1 m/ 3.28 ft per sec with an empty extractor, and up to 0.8 m/ 2.63 ft per sec with a loaded extractor. Depending on the type, the extractor travels horizontally and jolt-free at a pace of up to 0.5 m/sec (1.6 ft/sec)
Moreover each Infismash Lean-Lift is equipped with a soft start control with frequency converter.
The advantage: Gentle and fast acceleration and braking.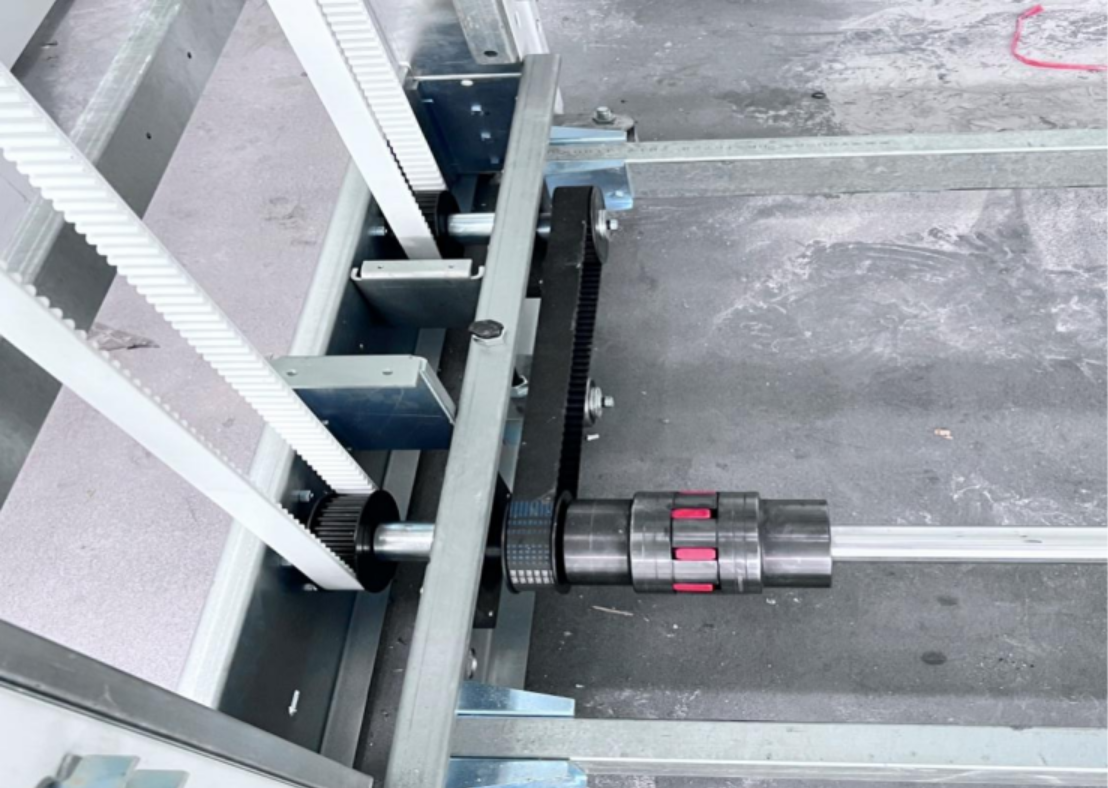 Extractor with 4-point suspension
Safe, reliable and stable
The vertical carriage (extractor) has 4-point suspension…
TThis has enormous advantages:
No tilting of the extractor.
No problems with certain load imbalances, especially with heavy loads, and therefore a longer lifecycle.
Easy maintenance access from the side.
Easy attachment of the arresting device for the extractor.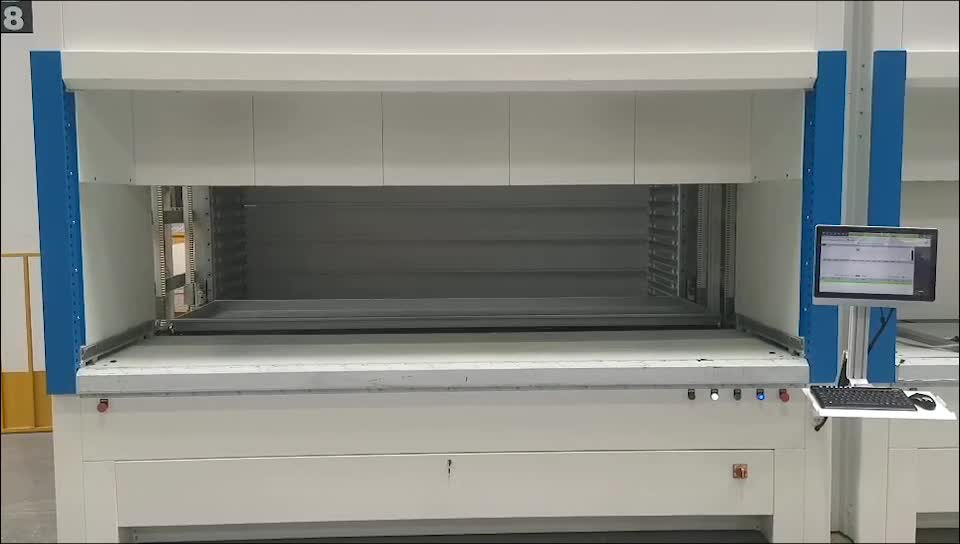 4-chain technology
The time-proven, low-noise 4-chain technology of the Infismash vertical lift module
A simple thing for efficiency-enhancing is the high-performance power technological know-how of the Infismash Lean-Lift technology high-speed
The fundamental stipulations for excessive order-picking overall performance are excessive tour speeds by means of the extractor and therefore brief get admission to instances for retrieving the saved goods.
Infismash's Lean-Lifts generation high-speed provide top-quality stipulations for this!
Lifts with container payloads up to five hundred kg obtain the following speeds of travel:
Vertical speed:
with empty extractor 1m/s
with loaded extractor 0.8m/s
Horizontal speed:
jolt-free 0,5m/s