Currently, the automation of material handling within manufacturing plants has undoubtedly become an aspect of vital importance in any industry, in order to ensure optimal operations that allow to meet the required rate and avoid delays in the delivery of the finished product.
In that context, the technologies inherent in the transport system of our automated production lines have proven to be great allies to execute production processes accurately and effectively by ensuring that each material is in the right areas of work, at the right time and in the right conditions. But how to ensure success in the automation of material transport during manufacturing? Below, we share 6 key points to consider.
Material Handling: Factors to Implement Successful Automation
Implementing an intelligent layout
When planning an automation project for the material handling of your plant, it is important to evaluate all possible layouts, assessing all its advantages and disadvantages, as well as the type of product to be mobilized and the necessary flow per unit of time. Consider the most critical conditions of flows and products. In this way, you will achieve that the project meets all the required demands.
Remember that having a detailed description of the materials that will be manipulated along with their flow logic, rates and restrictions helps to minimize risks in the implementation of automation solutions.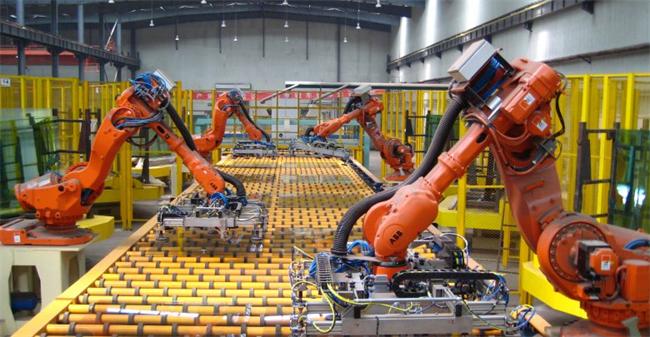 Optimization of the human factor
When we talk about optimizing the human factor we do not necessarily mean increasing the workload, but rather to make working hours more efficient to facilitate compliance with the required level of production.
In this sense, the automation of material handling must include tools, equipment and systems that contribute both to increase the productive capacity of the plant, and to improve the quality of working life of the operators.
Standardization of the components involved
You should know that it is advisable that the different components of material handling are as homogeneous as possible, seeking a reorganization with little investment.
To do this, it is important to select recognized suppliers with robust local support, otherwise, you run the risk of affecting the continuity of production, reducing products and reducing productivity.
Analysis of time and space
It is also necessary to evaluate and streamline the logistics of your material flow, to detect where you could eliminate unnecessary operations that provide little or no added value. In the same way, seeking space savings is also a priority, since the objective is to make effective and efficient use of the available spaces on the floor.
Optimization of finished product handling
Quality control of finished product is undoubtedly an indispensable element to consider when planning to automate material handling in a manufacturing plant.
Therefore, it is important to analyze how to streamline each process involved in the handling of finished product (from reception, stowage and inspection to dispatch and distribution), in order to incorporate the technologies that facilitate these tasks more.
Revision of the packaging system
We know that good packaging of the finished product facilitates its storage, use and handling. For this reason, when automating the flow of materials from your plant, be sure to install systems that provide solid, sturdy packaging and closures that:
Avoid any loss of content
Promote better use of transport equipment
Provide protection to the product
In addition, in this sustainable era, packaging systems of choice should be reusable or recyclable; being as light as possible while still supporting the required load, of course. Taking these factors into account, you will be able to plan and implement the process of automating the material handling of your plant in a simpler, more practical and more successful way.

At Infismash.com, we want to help you take advantage of automated production system by designing and implementing intelligent material handling conveyors and intralogistic engineering solutions that allow you to operate under the highest international standards.