Shrink sleeve label machine
Shrink sleeve label machine series adopt the latest shrink technology and large control touch screen. In the humanized operation, the host can be easily adjusted up and down automatically. The label machine is precisely designed, even if it is used at high speed for a long time, the machine still runs very stable and smoothly.
Sleeve shrink label machine applicable industries
Kenwei sleeve label shrinking machine has a variety of models, various speed options from 150/min to 550/min, a wide range of applications, and can be modified according to the shape of the packaging. Whether it is a bottle cap or a bottle, we can always meet your various requirements. This machine is suitable for pharmaceutical, food, health food, medicine, juice, milk, beverage, and other industries.
Kenwei shrink sleeve label machine
Kenwei provides shrink sleeve label machines for containers of various shapes and sizes. Rotary shrink tube technology provides flexibility in the label to decorate the most traditional or challenging container shapes or container bundles. Its rotation accuracy can provide the best positioning when applying the casing, reduce wasted materials and discarded containers, improve efficiency and total cost of ownership, thereby saving you money.
In addition to more than 40 years of experience in manufacturing shrink sleeve label application machines, Kenwei is also an expert in shrink sleeve label processing technology. Kenwei brand label equipment has long been the industry standard. When you work with Kenwei, you will gain the expertise of a company that has fully invested in and understood the entire shrink sleeve label process from conversion to application.
Kenwei Co., Ltd. is a leading manufacturer of sleeve label shrinking machines. We provide different types of sleeve solutions by manufacturing and providing better quality shrink sleeve machines for various industries. By providing durable transport for packaging bottles.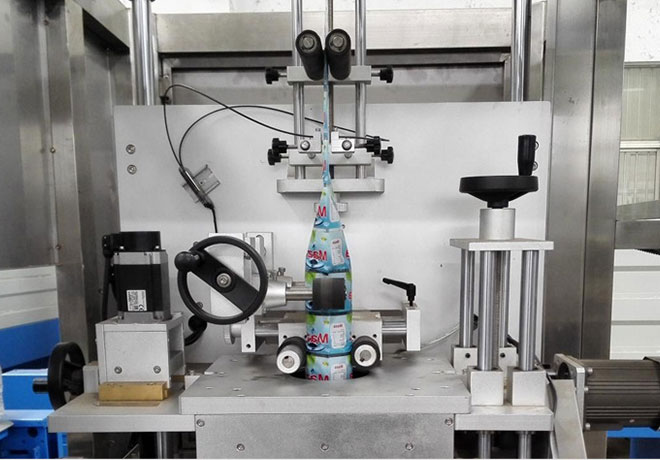 Kenwei's shrink sleeve label machines provide higher accuracy by accurately marking the surface of the object. It can meet the needs of different manufacturers because these machines are known for their longer service life and extremely low maintenance, thereby reducing production costs and increasing productivity for customers.