KenWei Wire & Cable Labeling Machines – Flexible Cable Label Printers
The high-quality cable and wire labelers from KenWei impress with their robust, flexible and reliable construction at a very attractive price-performance ratio, which can easily be integrated into existing production processes. Our the cable label printer can be exchanged in order to be able to react to the changing demands of the products. Maintenance is also kept very simple thanks to easily accessible components and can be carried out quickly.
Wire Label Makers Add Secure Identification of Cable Sets
Correct and reliable labeling has taken on a high priority in almost all areas of the economy, as it ensures quick and easy identification. In this way, parcels, finished products, packaging and pallets are traditionally labeled, for example to inform consumers about ingredients or to point out dangers and safety risks. When labeling in production plants, companies have to fall back on effective and high-performance wire labeling systems that can reliably apply labels to the products even with high quantities per minute. As a special solution for attaching labels to cables and cable sets, the quality cable labeling machine manufacturer offers a special applicator for the very adaptable and incredibly versatile print-and-dispense system.
Working Principle of KenWei Cable Labeling Systems
This has a precise print dispensing system in connection with an application system that has freely programmable, precise drive units to constantly deliver very precise application results. This system is not tied to certain specific product diameters and can be used very flexibly. The good accessibility of the relevant subsystems and the very compact design are innovative.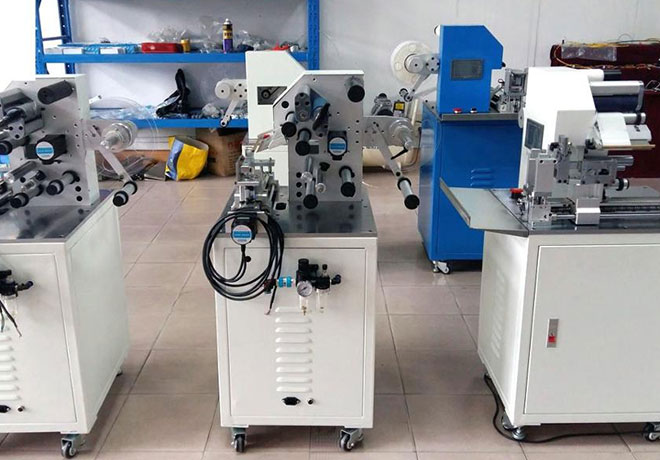 Features of Cable & Wire Labeler Machines
It can be connected to the assembly line or labelled separately, and the production space is small;
It has a wide range of applications, and can be applied to various trademarks of different specifications, and can meet the length and width of different trademarks for folding and labeling;
High stability, advanced electronic control system composed of advanced photoelectric switch and PLC;
The bid is accurate, and a high-quality standard vacuum generator is used to stabilize the suction pressure of the bid;
All-round intelligent control, automatic photoelectric tracking, can prevent mislabeling and missing labels.
Application of Cable Labeling Machines
Can adapt to various specifications of rectangular labels, I-shaped labels, and special labels can be customized by the machine;
Widely used in the production of wires, wire harnesses, power cords, USB wires, cables and other wire materials;
Our high-speed cable labeling system is ideal for large-volume quantities for the solar industry and cable production for the electronics or automotive electronics industry.