Hot Melt Glue Labeling Machine
A Hot Melt Glue Labeling Machine is a labeling machine equipment that can be used to perform full circumference labeling for a wide range of applications. A special hot glue system is used to transfer glue without contact for full circumferential labeling of cut paper or film labels from magazines. The initial and final label application is done with a spot-by-spot glue spray on a vacuum drum. This system has the advantage of low glue consumption and low machine contamination. Thanks to the hot glue, the Hot Melt Glue Labeling Machine is also well suited for processing cans and containers made of tinplate.
Working steps of hot melt glue labeling machine
The cans are automatically imported, labels are cut off, glued, positioned, attached, pressed and the cans are heat shrunken and tightened by the upper and lower labels, etc. All processes are automatically completed and have a 15-phase alarm system.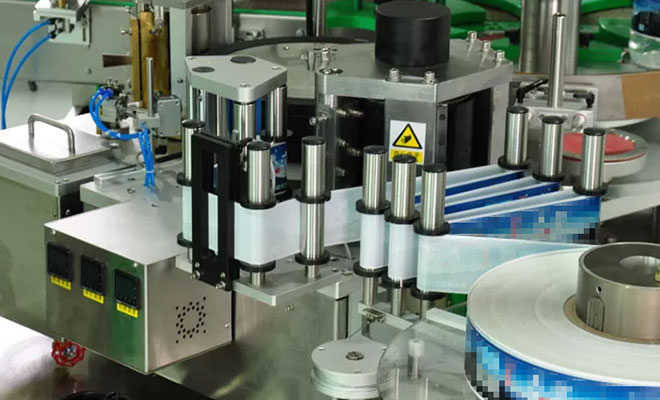 Hot Melt Glue Labeling Machine uses
Hot Melt Glue Labeling Machine suitable for can diameter 40-100mm, can height: 40-600mm round, square, multi-pronged cans, bottles, paper tubes, etc. for full circumference labeling, can also be dissatisfied with the full circumference or full-body labeling, widely used in food and beverage, pesticide chemical, paint and coating, pharmaceutical and health care industries, such as mosquitoes and flies insecticide, air freshener, self spraying paint, expanding glue, butane gas, leather polish, etc.
Hot Melt Glue Labeling Machine benefits
An automatic Hot Melt Glue Labeling Machine is widely used for containers and labels of different materials. The labeling cost is relatively low and can meet the needs of various container users. It is the most economical model for mass production costs. The Hot Melt Glue Labeling Machine adopts a modular design concept extensively, which makes it convenient and simple for users to change bottles. Straight type is mainly for labeling round bottles Glass or plastic material, rotary type can not only label round containers, but also square bottles, such as liquid detergent containers, etc.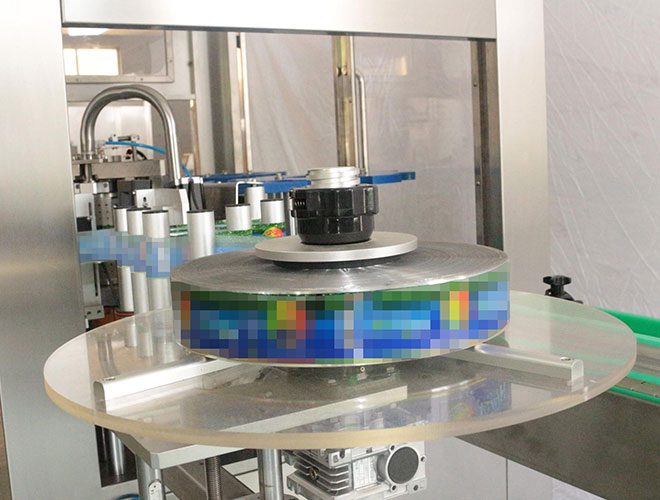 Hot-melt glue labeling machine is a new product launched by our company to meet the foreign market. It is suitable for round bottles in food, pharmaceutical, chemical, and other industries.